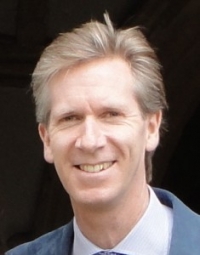 David Evans
Agile Testing Consultant and CEO, ThinkAlike Limited, United Kingdom
Acceptance Test-Driven Development: What all Product Owners need to know
One of the most important practices for improving quality and flow on an agile project is Acceptance Test Driven Development (ATDD). This is far more than just a test technique, it is a way of working that brings the whole team to a shared understanding of what we need to do, and how we will know when we are Done for each story. In this talk we will go through the basic principles of ATDD and explain how Product Owners, Testers and Developers play their part in the collaborative process of identifying concrete examples of how a story can solve a business problem, such that the examples become the acceptance tests for the story.
Presentation to downlaod: PDF (11,37MB)
About David Evans
David is ThinkAlike's ma­naging director and principal consultant, a veteran of agile testing and an active member of the agile community, with over 22 years of IT experience. His specialisms include Specification by Example and Acceptance-Test Driven Development, hiring and building agile teams, visualizing quality, coaching Scrum Product Owners and agile customers / business analysts on Story management, agile analysis and defining acceptance criteria. A thought-leader in the field of agile testing, he has trained and provided consulting for clients in the UK, Ireland, Sweden, Germany, Australia, Israel, South Africa and Singapore. He is a regular speaker at international conferences and has had a number of articles published in professional journals.
Workshop: Introduction to Agile Acceptance Testing in Schedule section