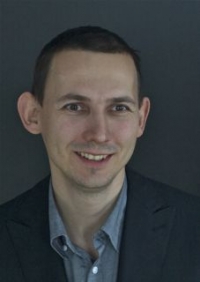 Jiri Walek
Product Manager, Polarion Software, Czech Republic
Building a product backlog: from market analysis to prioritized user stories
Product Backlog is a key artifact in efficient agile project management. Simplified description says that it is based on Product Owner being able to understand the customer wishes and translate them into the user-story-like backlog items for development department. But in case of company delivering products on open market the customer is a virtual entity, there are different players participating in the game: strategy management giving the long term directions, product managers with mid-term vision based on their domain knowledge, external analysts providing "unbiased" market reviews, account owners representing existing customers, support department acting for user mass.
How we can distill all this input into a common backlog so it is well prioritized and powers the product increments planned for the sprint? Is it correct to put it all on shoulders of Product Owner, or is the Product Backlog directly shared across the organization, or is there a 3rd way?
Presentation to downlaod: PDF (1,04MB)
About Jiri Walek
In 10 short years Jiri made a long journey in software development – from being a software developer and architect working on visionary projects based on Meta-Object Facility standards for model-driven engineering, to project manager and researcher focusing on user experience and satisfaction, as he finally found his place in Polarion Software Product Management.
As a Product Manager he is responsible for the high-level product road map. Based on the market expectations and user demand, he computes the benefit of resource investment, and co-operates with Product Owners to reach consensus on the minimal marketable feature scope and deliver the expected result.
The Polarion application lifecycle products which Jiri manages (Polarion ALM and Polarion REQUIREMENTS) are helping thousands of companies collaborate better and develop more efficiently. He has personally visited nearly one hundreds of companies worldwide and helped them to set up and optimize processes they follow – from Agile to highly formal – including processes needed to meet various regulatory standards.
Jiri holds a master's degree in Mathematics from the Charles University, Prague, Czech Republic.