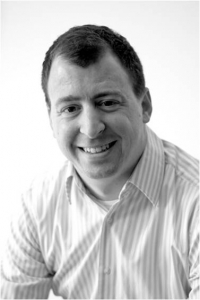 Jonathan Harclerode
Senior Manager, Accenture, Germany
Product Owner: The Art of Upwards Management
Steering a product to success involves more than managing the priorities of a disciplined Agile team. It also requires effective stakeholder management, and often integrating into standard accounting and financial planning processes in larger organizations. This session will focus on common challenges encountered by Product Owners outside the project organization throughout the project lifecycle and techniques for being successful.
Presentation to downlaod: PDF (6,40MB)
About Jonathan Harclerode
Jonathan Harclerode is the Product Innovation Lead for the Accenture Software Banking division where Agile plays a key role in shaping future products. As part of a large organization with a strong pedigree in classical development methodologies, as well as having had the opportunity to travel with several of his clients on their Agile journeys, he has experienced first hand the challenges that are often faced in strategically applying Agile.