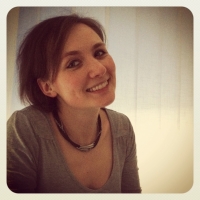 Monika Konieczny
Scrum Master (CSM, CSP) / Project Manager, iLoop Mobile, Poland
Gamification + Storytelling - Magic Product Owner's Tools
A super heroes team creating amazing products and meeting thedeadlines and customer fully engaged in product creation process? Sounds like a dream? Let's make it come true… by using 2 powerful tools: storytelling – spreading product vision in a way our predecessors shared knowledge – by telling stories with plot, characters and usage of narrative point so that the listener may actively take part in it – and gamification – game mechanics in a non-game areas – to turn their tedious everyday into amazing adventures journey filled with challenges and quests. Sounds crazy? But it really works :)
Gamification is an idea of using game design techniques and mechanics to solve problems and engage players. Usually it applies to non-game domains (as project management) and processes (also known as "funware"). The main purpose is to turn tedious daily tasks into challenging game by encouraging users to engage in desired behaviors, by showing a path to mastery and autonomy, and by taking advantage of humans' psychological predisposition to engage in gaming. By using gamification PO may engage customer in team's daily life to make him feel as a part of the team.
Storytelling is an amazing inspiring way of sharing product vision and user stories. It is a usage of our inborn tool used to share history, teach children and other people… By creating plot, characters and usage of narrative point of view Product Owner is engaging all people around him in product creation (just as Steve Jobbs did :) )
About Monika Konieczny
Monika works as a Project Manager/Scrum Master at iLoop Mobile, where she coordinates the work of the teams (distributed and on-site) creating tools necessary to run mobile adds campaigns. She is also a PhD student, researching broad aspects of software project management. Monika is especially interested in effective motivation and the use of gamification and simulation games to make teams happier and more productive.