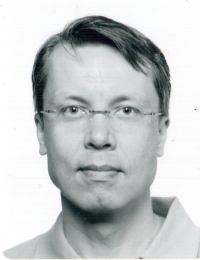 Pauli Mäki-Pollari
Product Owner, Ericsson Finland, Finland
Agile and Lean Product Ownership
Product Owner is key concept in Agile and Lean organization. We (from Ericsson Finland) will present our learnings and experiences regarding Large Scale PO, Backlog Handing and PO structuring in general. We will open up different cadence levels, requirement areas and PO scaling with real life examples. There have also been many pitfalls and those are shared as well.
Another vital fundamental is Business Agility that whole PO is structured around. We want to open up how we at Ericsson Finland think and act this aspect of Agile and Lean transformation.
Presentation to download: PDF (1,16 MB)
About Pauli Mäki-Pollari
Pauli currently works as Product Owner for Mobile Media Gateway and Media Resource System at Ericsson Finland. Last two years he has been part of the agile Transition at Ericsson. Pauli has MSc in Telecommunications and MBA in managing project based organization. He has 20 years of experience in software development mostly in small to large scale project and program manager roles. The early career experiences were including designer, team leader, quality coordinator and trained CMM assessor roles.