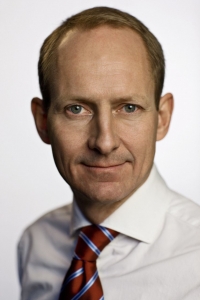 Anders Olesen
Director, Beyond Budgeting Institute, Denmark
Beyond Budgeting - a management model for complex, dynamic and unpredictable business environments
More and more companies are realizing that traditional leadership and management practices no longer work. This is especially the case as business environments become increasingly complex, dynamic and unpredictable. Fortunately, innovative alternatives to traditional management exist; like abolishing traditional budgets and calendar-based management in favour of more decentralised, Agile and human processes.
Join Anders Olesen as he talks about:
The need for new leadership and management practices
Problems with traditional management, including budgeting
Solving the inherent conflicts in traditional budgeting
The Beyond Budgeting principles and companies on the journey
Implementation experiences and advice
Presentation to be downloaded: PDF (2,40 MB)
About Anders Olesen
Anders is Director of the Beyond Budgeting Institute, which has the international Beyond Budgeting Round Table (BBRT) network as one of its core activities. In addition, Anders is a Partner in Basico, a Danish consulting company specializing in helping private companies improve their financial management practices. Before joining the Beyond Budgeting Institute, Anders worked 15 years in various finance and management positions in several international industrial companies. Anders' career started in Arthur Andersen where he earned a degree as State Authorized Public Accountant (similar to CPA). Anders holds a master in business economics and auditing from Copenhagen Business School and an executive master in business administration from IMD in Switzerland. Anders regularly publishes case studies which document the successful implementation of the beyond budgeting principles.