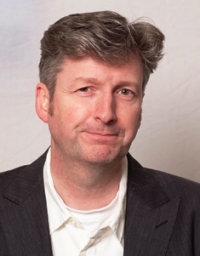 Darrell Mann
CEO and Technical Director, Systematic Innovation, United Kingdom
TRIZ For IT: Understanding Unspoken Customer Needs & Generating Breakthrough Solutions
Why Most IT Projects Fail. And What TRIZ Can Do To Help' A structured programme of work, begun in 1999 and currently totalling over 3.7 million data-points has revealed that over 95% of all IT projects involving some form of innovation have ended in failure. The presentation will summarise some of the key findings of the research and focus on TRIZ-based strategies developed and proven to help software engineers and architects to resolve the most prominent mode of failure: defining the wrong problem.
Target audience: CEO, management, product management, project management, software architect, developer, scrum teams
About Darrell Mann
Darrell graduated as a systems engineer and worked in the aerospace industry for 15 years. Since 1995 he has worked with, researched and developed systematic innovation methods based on TRIZ. He was the architect of the evolution of TRIZ into the IT world, publishing the first book on the subject in 2007. His clients typically take Darrell to around 20 countries a year, where he spends his time teaching or using TRIZ to generate breakthrough solutions.
Workshop – 27.3. – Whispered Voices: Understanding Populations Better Than They Understand Themselves .[]":[arti­cle:269]
Workshop – 28.3. – Systematic Innovation for Software Engineers Using TRIZ and Other Tools .[]":[arti­cle:272]