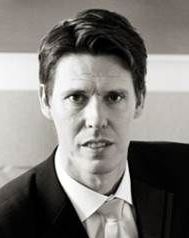 Eduard Liebenberger
Speaker, agile coach, trainer, Germany
How to change your company (culture) forever - and become an agile organization?
In today's world most organisations value business agility, many understand the importance of a supporting company culture – but only few achieve the necessary sustainable culture change.
If you have experienced some or all of the following symptoms, chances are that your company culture is not aligned with the values underpinning Agile:
After a successful "pilot" project you struggle reproducing success with other teams/in other areas
Your're "doing Agile" but you do not achieve the advantages promised by Agile
Your seemingly successful agile transformation loses track after losing a few key people
In this session we will address:
(Why) Do you need to change your culture?
Who is leading the change (and what to do if it isn't your CEO)?
How do you get people on board?
What can you do (or do you have to do) to sustainably influence culture?
How do you deal with typical resistance (e.g. the need for predictability/bud­geting/plannin­g)?
Presentation to be downloaded: PDF (2,00 MB)
About Eduard Liebenberger
In his 15 years of experience with Agile and Lean Eduard has seen organizations from 15 to 1500 staff embarking on agile transformation programs – some successful and some not. He now uses the insight gained to help organizations achieve a higher degree of business agility.
Currently Eduard is acting as a change agent in a German bank, driving culture change and advising executives on issues like organizational structures, planning and budgeting processes, and leading in a Lean/Agile company.