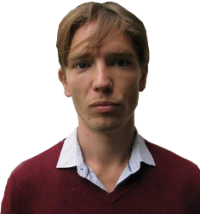 Egor Sviridenko
European Business Development, Targetprocess, Belarus
I SEE! – or how unconventional visualization helps in agile projects
How can quality visualization of information open the eyes of the team and management? Color coding, mind maps, networks, timelines – these and many other instruments can be used in daily work, to let information "speak". So that you end up having fewer reports, but each of them would open the eyes on very concrete problems. A short and practical session with some industry examples, for all those who care about information visualization.
Presentation to be downloaded: PDF (39 MB)
About Egor Sviridenko
Egor is a business developer and a passionate researcher in information visualization. He developed for 10 years product and marketing strategies for several software companies in Europe. By chance he discovered that not all software companies are run by command and control and rigid planning. He joined Targetprocess – an active software innovator in visual project management, and immersed straight into the epicenter of Lean and Agile ideas and project experience. He is now one of enthusiasts of data visualization and an active member of several European agile communities and user groups. When he is not working, he plays piano or pours himself a cup of good tea – a habit from the time when he ran his own tea-house in Berlin.