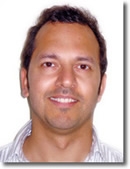 Haran Rasalingam
Agile Consultant and Coach, TCS Global Consulting Practice, United Kingdom
Agile is dead! Going beyond the "Agile" buzzword.
More often than not, companies adopt "Agile" in a superficial way. Agile has become simply a buzzword. Everywhere, you can see teams and organisations going through the motions of Scrum or Kanban, people hang on to the most tangible things such as the ritualised meetings or estimates or burndown charts, that is: the things which we don't need to think about for which it is sufficient for us to be on auto-pilot. Working, whether supposedly "Agile" or not, all too quickly becomes a monotonous and unthinking routine. In short, Agile gets killed by the very same forces who have successfully turned all other office work into a stultified, brain-deadening graveyard.
What is ultimately missing is a dramatic change in attitude to work which would bring it to life! Agile frameworks are just the beginning of a journey. They lay the foundations to provide an environment which allows for a more engaging life at work.
This presentation will draw on the psychology and philosophy of Neuro-Linguistic Programming (NLP), Existentialism and Gamification Psychology, both to show the parallels between these and Agile principles, and to ask ourselves: "shouldn't we really be doing much more to make work life worth living?".
NLP is all about how to reach peak performance by launching ourselves into activities with full energy and destroying limiting beliefs. Existentialism recognises the need to get away from deadening habitual actions and to embrace uncertainty in order to become creative and to live to the full. Gamification Psychology is all about what we can do to bring the sort of motivation to a task which can keep you completely absorbed in the same way as you can be with a game.
Adopting Agile to the full requires energy and courage. It is radical and requires a change of mindset which does not merely change the structure of a project or an org chart – it should change you! The reward? Much greater job satisfaction.
Target audience: CEOs, line managers, product managers, project managers, scrum teams, coaches
Presentation to be downloaded: PDF (2,90 MB)
About Haran Rasalingam
Haran is an Agile Consultant and Coach from London currently working for the new Global Consulting Practice of Tata Consultancy Services (TCS). He has worked on Agile Adoption and Transformation Projects at The Guardian, Deutsche Boerse, eFinancialCare­ers.com and Dice.com. Haran has been a software professional for nearly 20 years, but also has a Bachelor's degree in Linguistics and a Masters in Existential/Re­lational Psychology.
As a qualified NLP Coach and accredited Psychotherapis­t/Counsellor/Me­diator, Haran became fascinated with the Agile movement and felt that it represented the human side of software development and has been an Agile "evangelist" ever since.