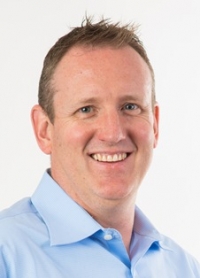 Jim Whitelaw
Principal Consultant denovoPRO Consulting, Canada
7 Lessons Learned Implementing and Scaling Agile
This is a case study of piloting and subsequently introducing agile (specifically Scrum) into an organization of approximately 400 developers. This experience is told from the management perspective and will be of particular interest to management and business leaders looking to implement or enhance agile practices in their organization.
Presentation to be downloaded: PDF (8,80 MB)
About Jim Whitelaw
Jim has been leading software development initiatives for more than twenty years. His management background includes senior positions providing mission-critical enterprise applications in education and banking systems. He has successfully led large projects involving 100+ developers with budget responsibility over $40MM. Jim has a Bachelor of Science degree from the University of Waterloo and has earned PMP and PMI-ACP certifications from the Project Management Institute as well as Certified ScrumMaster and Certified Scrum Professional designations from Scrum Alliance. Jim is an experienced leader in the Agile community and an enthusiastic mentor, teacher and coach.