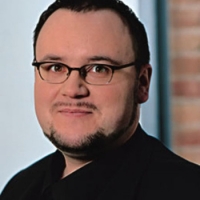 Michael Börner
Account Director and Scrum Master Edenspiekermann, Germany
The agile agency – Confessions of a scrum master and a creative director.
Working agile is a change of mindset, not method. Over the last years we as an agency had the opportunity to establish agile in an industry not famous for sustainable pace. We learned in a number of projects, large and small, that there is just no other way to produce great work. If there is now anything wrong with our tools, processes and solutions we retrospect and adapt. Our clients appreciate this and will never miss the waterfall again. As a scrum master and a creative director we will look at this radical change and share our learnings.
Presentation to be downloaded: PDF (1,30 MB)
About Michael Börner
Michael works as an Account Director and ScrumMaster with Edenspiekermann. He brought the agile thinking to Edenspiekermann and established Scrum as a framework of choice for nearly all digital projects at Edenspiekermann. He emphasizes the humane aspect in both working culture and client agency relationship. He is responsible for the economic health of all digital projects at Edenspiekermann and takes care that all the projects are running smoothly. He functions as a coach for the ScrumMasters at Edenspiekermann.