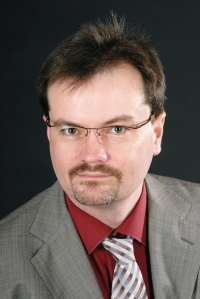 Michal Vallo
Agile Coach, Trainer, Manager and CEO, Aguarra, Czech and Slovak Republics
4 Layers of Agility for Organizations & Case Studies
As the word Agile becomes popular "buzzword", more and more companies claims they try to at least give agile techniques a try. We have seen plenty of declared agile transformations, which had either too little to do with Agile, or Agile was misused as promotional label or sale proposition only.
In my presentation I want to discuss difference between agile adoption and agile transformation. We will discuss, what are essential items for every transformation – 4 layers of Agility, and why they have to be understood. Then we can illustrate, how wrong expectations can kill entire project. We will address the role of management during ongoing process of transformation, we will discuss collaboration of roles across organization, how to plan transformation and look at possible KPI's.
The participants will learn, what the aspects of agile transformation are, and which have to be considered beforehand, to make transformation successful.
CASE STUDIES: I will share experience from transformational projects. On the real cases we will discuss what was achieved and also what went wrong – from strategic, from financial and also operational level.
Presentation to be downloaded: PDF (2,30 MB)
About Michal Vallo
Michal has managed first Scrum project in Czech Republic. He has more than 18 years of experience in management of technology based companies and in project management. He specializes in supporting organization while undergoing agile transformations. He founded competence and certification center for agile techniques Aguarra and develop Czech and Slovak community of agile enthusiasts Agilia. He loves to travel and visits innovative companies worldwide. For his passion he has visited almost 60 countries. Michal holds master degree in Electrical Engineering by University of Zilina and gained his MBA at Open University Business School in Milton Keynes, UK.