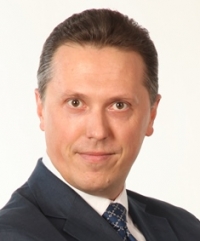 Vladimir Ivanov
Consultant, trainer, IPMA B Assesor, ITSM, Latvia
ITIL Expert Telco "Nearshore Service Desk development story" Kinnevik/Tele2
Let's focus on practical case analysis and avoid general statements you can hear on any agile conference. I will become a storyteller and will share a set of stories, representing lessons learned from runnung an agile project in a waterfall-based telecom culture.I will give a clear understanding what was a project setup and what was done differently from the enterprise waterfall-based project management standard. What agile principles and specific practices were applied? What were tangible benefits to the business from the situation where one project team became "outlaws" of the corporate culture.
Tele2 from Kinnevik family introduced an internal single point of contact for all central application incidents and service requests group-wide in 2011. The Project introduced new Service Desk organisation and changed the way hundreds of systems were handled. The most significant reason for the decision related to cost optimization and transfer of the IT desktop service to a new vendor.
Nearshore Shared Service Center in Latvia served as a base for setting new Service Desk, because it was group's "billing operations factory" for almost 10 years.
In the story I will share the challenges and lessons learned from both phases – the transfer project and further operations and development of the Service Desk function.
Presentation to be downloaded: PDF (8,10 MB)
About Vladimir Ivanov
Vladimir is consultant and trainer, conference speaker and CEO, husband and dad :) Resolving IT issues of any size and any kind, bringing Project Management virtue and ITIL Goodness to organisations, putting Projects/Program­mes/PMOs in order, making organisations more Agile and Lean, helping to implement Changes, training serious skills through games. He is IPMA-B and ITIL Expert certified, board member at International Project Management Association Latvia, IPMA 4 level certification system assessor and active member of regional itSMF society. Teaching Programme and Project Portfolio Management for masters in Project Management.
Owner of ITSM LLC, company that is solving IT Management issues, providing consulting and trainings, CIO for rent, adopting and adapting IT Service Management and tools.
Have been speaking on global TFT12 conference about his recent project in Russia, where Kanban board was used as a tool for IT management to execute ITSM programme.