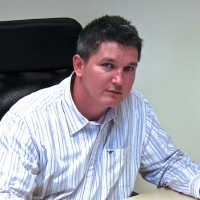 Zoltán Csutorás
Scrum Mate Product Owner, Hungary
Backlog and team assignment models for real-life software development scenarios. How to manage my backlogs and teams if we can't implement pure Scrum framework?
There are many benefits Scrum frameworks has to offer. However there are always some circumstances that prevent an organization to implement Scrum on an ideal way. What if our teams are working on more than one product at a time? How to manage the situation if we have to support legacy systems and the former developers has been scattered to several new Scrum teams? Can we still apply Scrum practices? The presentation will focus on those questions and possible answers.
Presentation to be downloaded: PDF (1,50 MB)
About Zoltan Csutoras
Zoltán Csutorás is an agile coach and requirements management specialist with over 15 years experience in traditional software development projects as a software developer, project manager and business analyst, and more than 7 years of experience in agile product development. As a founder of Adaptive Consulting Ltd. He has helped dozens of teams and companies transitioning to agile. As a product owner of Adaptive Consulting's agile project management tool called ScrumMate Kanban he has first- hand experience in product ownership and entrepreneurship.