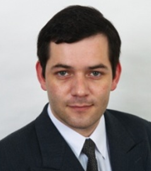 Antonin Pokorny
DEMO ROOM
Senior Consultant, Attestica, Czech Republic
Agile, Traceablity and Audit Compliancy
Software companies manages their projects in many different ways: they follow a very formal v-model process for HW Products specification and development to SW integrators with hundreds of small Agile projects.
Very often they have a common requirement: they need to be compliant with some regulatory standards: CMMI, SPICE, ISO 26262, FDA 21 CFR Part 820, IEC 62304.
Is it really possible to be compliant with regulations and still work in an Agile way? With Polarion, the answer is a definitely YES.
In our presentation we show you practical examples what TÜV NORD was requesting when they were certifying a first product managed by SCRUM process for ISO 26262 – certifying the process for quality and safety.
About Antonin Pokorny
Antonin is a senior consultant with 15+ years of practical experience in IT, focused on enterprise business processes and their tool-based implementation and optimization. Antonin is currently managing the Attestica company, which is a consulting company delivering Application Lifecycle Management solutions for companies and teams of various sizes and levels of maturity.
Prior to founding Attestica, Antonin served as a co-founder of Polarion Software, a leading innovator in the area of Application Lifecycle Management solutions. As vicepresident of R&D, he built strongly motivated Research and Development organization and architected the product to sustain company fast growth and acceptance on the market.
Antonin is a passionate propagator of agile methodologies and supporter of active, goal oriented and respectful communication between business and technical people.