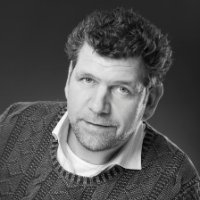 Arno Delhij
ScrumMaster and Agile Coach, Vecozo, Netherlands
Navigate to your Agile adoption
Many organizations nowadays have become IT organizations and the need for an agile approach is growing exponentially. The main drivers for this trend are lack of control over the software development process, not enough value provided, the quality does not match the specifications but most of all we need it faster. Scrum is the most popular agile framework and it's simple, that's why it's so difficult. One can easily learn the key components of Scrum, however when successfully trying to integrate it within your organization all of a sudden it turns out to be very complex and touching many aspects of your organization. In order to navigate through all of these traditional components one needs a roadmap & compass. This presentation will provide you with such a roadmap to show you along the axis of planned vs unplanned and convergence and divergence how to approach successful agile transitions, with some interesting stops along the way such as risks, best practices and proven approach together with a step by step plan.
Now you've got the tools you ready to navigate!
About Arno Delhij
For most of his career Arno have been working Agile with multi-cultural IT project teams in an international setting. He is passionate about making projects successful and believes humans are the single most important success factor. Methodologies and Agile frameworks can help, but not replace, the need for understanding human behavior and team dynamics. With a strong background in Sociology, Psychology and Economy, together with various soft-skills on training, Arno have laid a solid foundation for his role as Agile Coach and Agile Project Manager which sets him apart from the more traditionally IT focused coaches.