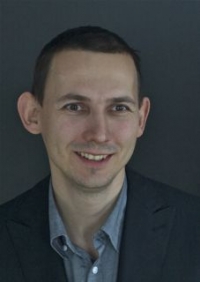 Jiri Walek
DEMO ROOM
Product Owner, Polarion Software, Czech Republic
Agile, Traceablity and Audit Compliancy
Software companies manages their projects in many different ways: they follow a very formal v-model process for HW Products specification and development to SW integrators with hundreds of small Agile projects.
Very often they have a common requirement: they need to be compliant with some regulatory standards: CMMI, SPICE, ISO 26262, FDA 21 CFR Part 820, IEC 62304.
Is it really possible to be compliant with regulations and still work in an Agile way? With Polarion, the answer is a definitely YES.
In our presentation we show you practical examples what TÜV NORD was requesting when they were certifying a first product managed by SCRUM process for ISO 26262 – certifying the process for quality and safety.
About Jiri Walek
In 10 short years Jiri made a long journey in software development – from being a software developer and architect working on visionary projects based on Meta-Object Facility standards for model-driven engineering, to project manager and researcher focusing on user experience and satisfaction, as he finally found his place in Polarion Software Product Management.
As a Product Manager he is responsible for the high-level product road map. Based on the market expectations and user demand, he computes the benefit of resource investment, and co-operates with Product Owners to reach consensus on the minimal marketable feature scope and deliver the expected result.
The Polarion application lifecycle products which Jiri manages (Polarion ALM and Polarion REQUIREMENTS) are helping thousands of companies collaborate better and develop more efficiently. He has personally visited nearly one hundreds of companies worldwide and helped them to set up and optimize processes they follow – from Agile to highly formal – including processes needed to meet various regulatory standards.
Jiri holds a master's degree in Mathematics from the Charles University, Prague, Czech Republic.