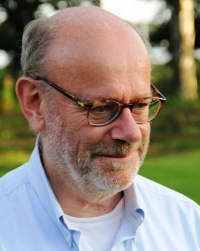 Lennart Francke
Head of Group Finance, Swedbank, Sweden
Radically decentralized management model – key to agility
In his presentation Lennart will explain the differences between traditional practices in most other complex organizations to Handelsbanken's ra­dically decentralized management model. He will explain the concept, that to a bank's customers 'the branch is the bank'. Handelsbanken's bran­ches are small self-managing teams with a high degree of local autonomy, quite similar to a Scrum team in IT. Since the branches are close to their customers, they are the dynamo of a bank's success. He will also explain how the rest of a service organization's con­trol systems can work in ways that support (not conflict) with the autonomy of its sales units, providing services to them through similarly autonomous teams in a non-hierarchical structure.
Presentation to download: PDF (1 MB)
About Lennart Francke
Lennart is the Head of Group Finance at Swedbank and also Chairman of the Board of a company providing senior care services. During his professional career for 35 years he was with Handelsbanken, where he worked in a variety of roles in banking, then as Chief Credit Officer and finally as CFO. After retiring from Handelsbanken, he worked for two years as a Senior Advisor to Oliver Wyman, an international management consultancy in the financial services sector, and a non-executive director of the Swedish bank, SBAB.