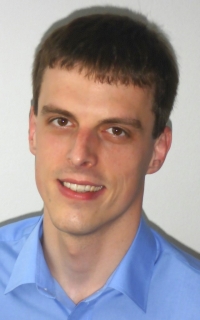 Zdenek Fiedler
Product Management Lead in EmbedIT, Czech Republic
From Request to Value
Implementation of agile techniques into large software development companies is usually well-accepted and widely supported. However, it is a problem to uphold resources and effort investments, when it comes down to it, because "real" projects always have priority.
How to make agile implementation a "real" project? What are the key drivers that make the management concern the Agile not only as a technique, but as an instrument of value earning?
About Zdenek Fiedler
Zdenek is a skillful professional currently leading Product Management department within EmbedIT organizing product owners of critical business software products for one of major financial groups. He works in IT for more than 10 year in software development and project management.
Zdenek finished master studies in IT on Brno University of Technology. He maintains close relationship with universities as an invited speaker and with communities via presentations on international conferences.His linkage with Agile has been built through years of successful implementations of agile software development and project management approach in different companies and projects.