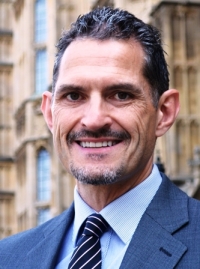 Brian Wernham
Delivery Lead for Universal Credit Identity Assurance, Department for Work and Pension, Author of the book Agile Project Management for Government, UK
Agile Project Management for Government
The UK and US government ICT strategies set a target for agile project management to be the default for most large IT delivery projects. Implementing agile is more than just a case of adopting a method. Brian will explain the leadership implications for you in the light of agile success stories from government projects around the world."
Presentation to download: PDF (1,32 MB)
About Brian Wernham
Brian has more than 30 years' experience in adaptive project leadership. He is an independent consultant and works in both the public sector and the private sector. He has extensive international experience, having worked in the USA, UK, Canada, Hong Kong, Germany and on offshore development in Bangalore. Brian's first book, Agile Project Management for Government was recently published by Maitland and Strong.
By the time that the term 'agile' was first coined, Brian had already been successfully leading iterative, adaptive projects for over 10 years on both sides of the Atlantic. He works as a hands-on program manager and has real-world implementation expertise together with a comprehensive understanding of the related international research. He has consulted for major strategic international organizations such as Gartner Group, the National Audit Office in London and Seer Technologies in North Carolina. His comprehensive public sector experience includes the Department for International Development, the World Bank, the United Nations (Geneva), and local government authorities.
Brian is a Fellow of the Association for Project Management, a Fellow of the BCS and has a MBA from Henley Management College. He applies adaptive planning approaches as an offshore Yachtmaster and as a keen off-piste skier. He is currently consulting for the UK Government in London.