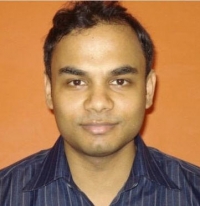 Jyoti Prakash Datta
Product Owner, Application Development Team, Management Consulting Company, India
The Great Balancing Act -> PO on the Swinging Trapeze
One of the challenges of moving from the waterfall model of development to the agile mind-set is coming to grips with the role of a leader in self-organizing teams. Many Product Owners go to the extreme of refusing to exert any influence whatsoever on their teams. Others retain too much of their prior command-and-control management styles and hence fail to help unleash the creativity and productivity of a self-organizing team. Thus leading a self-governing team can be a fine balancing act. In this session, we will share our experience of how we learned to exert the appropriate level of influence on our teams without restraining their autonomy.
Jyoti Prakash Datta
Jyoti is a Product Owner at one of the leading management consulting Firms in the world. He works out of Gurgaon, Delhi, India and has been an avid agile enthusiast for the last 3 years. During this time he has led teams transforming their way of work into agile and also spoken and participated in many conferences about his experiences.
Jyoti is speaker at AgileIndia 2012, Organizer of AIM Conference 2012 (Aspire, Inspire, Motivate), people interactions and behavioral enthusiast and a passionate agilist in India.