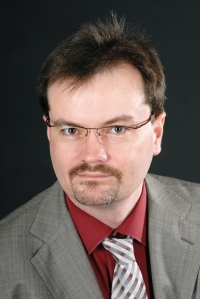 Michal Vallo
Agile Coach, Trainer, Manager and CEO, Aguarra, Czech Republic
Implementing Agile & Impact of Culture
On the examples of two real stories, Michal will show, how incorrect expectations lead to failure of agile adoption. Further, he will present, what types of company culture are, illustrate why culture is important aspect contributing to success of Agile Transformation and discuss role of management in process of change.
Presentation to download: PDF (1,50 MB)
About Michal Vallo
Michal has managed first Scrum project in Czech Republic. He has more than 15 years of experience in management of technology based companies and in project management. He specializes in supporting organization while adopting agile techniques to improve performance of their development teams, speed up product development, management of innovations and corporate culture. As very first he started to build up agile know-how for Czech and Slovak IT industry through establishment of education system and foundation of education and certification center Aguarra. He has founded Czecho-Slovak community of agile enthusiasts Agilia. As a consultant and coach of agile methodologies he works also for companies in Slovakia, Germany and Sweden. He loves to travel and visits innovative companies worldwide. For his passion he has visited almost 60 countries. Michal holds master degree in Electrical Engineering by University of Zilina and gained his MBA at Open University Business School in Milton Keynes, UK.
Workshop: Certified ScrumMaster (CSM) in section Program