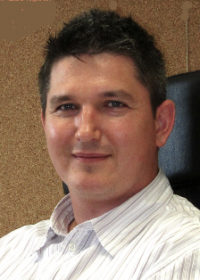 Zoltán Csutorás
DEMO ROOM
Scrum Mate Product Owner, Hungary
Scrum Mate
As a father of Scrum Mate – tool for managing agile projects, Zoltan will present ideas behind the product and which differentiate it. On a series of example Zoltan will demo how to gain visibility of project works to agile team members and to the rest of organization.
About Zoltán Csutorás
One of the most experienced agile practitioners in Hungary with more than 15 years of experience in software development projects. He has a proven track record as a project manager, business analyst and a Scrum coach. As a founder of Adaptive Consulting Ltd. he helps companies in adapting efficient management methods and practices including Scrum and Lean/Kanban. He holds a bachelor degree in software engineering and Master of Business Administration. As a product owner of ScrumMate agile management system he has first-hand experience in the product owner role. Hundreds of participants has enjoyed his honest and practical trainings and workshops in Hungary. He is proud of several awards of his clients on innovation and fortune lists in Middle-Europe.