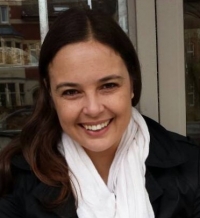 Cecile Diener
Agile Product Manager/Product Owner, eBay, South Africa & United Kingdom
Why do we prioritise?
As Agile practitioners we are no strangers to prioritising features in order of value, so as to focus on highest value items first. But less experienced stakeholders often pose the challenge: "Why should I prioritise when I want all of these features anyway? I don't care which one you do first – just get them all done by the deadline".
This talk addresses the challenge of helping stakeholders understand the value of prioritisation, and why it is worth the effort of thinking about the order in which features should be delivered, even within a defined MVP (minimum viable product). We'll cover aspects around the different advantages of prioritising, and also touch on techniques for how you as Product Owner can effectively engage stakeholders in the prioritisation process.
Presentation to download: PDF (0,16 MB)
About Cecile Diener
Cecile has been in Product Management for almost 4 years, with experience as Product Owner at Tesco.com online groceries, Photobox/Moonpig and eBay in the UK, and also as Agile Business Analyst, Project Manager and Agile Consultant for ThoughtWorks on various projects in South Africa. Prior to moving into agile development she managed customer research, user testing and insight for Tesco.com, and she holds a B.Comm. Honours degree in Statistics and Econometrics from the University of Stellenbosch. She is passionate about Agile product development and lean startup in particular, and is also a keen Flamenco dancer and choir singer.