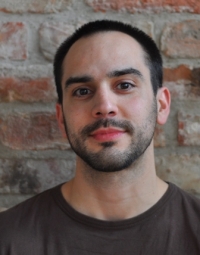 Ferenc Tolnai
Project Manager, Digital Natives, Hungary
The way to become a project owner
Our teams in Digital Natives build software products. Most of our clients are committed dreamers, who essentially focusing about how their idea becomes to reality. In an ideal world these clients are able to provide a necessary amount of information to a developer team, but in reality every participant working under serious time and financial pressure. Some times the client naturally have a lack of competency in many technology related questions and they need help on these fields. Based on our experience, it is crucial to offer not only the technological and project management knowledge, but extend their mindset in a way how a product owner manage their own idea. But how we achieve this goal?
In my presentation I am going to show how we can simplify these processes and how we able to share the product ownership between the client and the team members. We also will give some understanding about our working methods such as role definitions and Holacracy approach.
About Ferenc Tolnai
My career in the IT industry has started in an irregular way: I'm coming from different territories where I have never learned any IT related things in school. The advantage of this angle gives me the ability to look on digital projects from a mixed perspective. On my journey I was working as a tester at Ustream, what gave me the opportunity to learn a lot about what mindset is used by a customer. I also was able to use these experiences when I started to work as a Product Architect here. This was the point when is finally understand much more about how a client and the product owner think about its product. During the years I also had the chance to try myself out on the client side at a multinational company.
Currently I'm working at Digital Natives as a project manager. Since we are not a company who offers only programmer resources, but real and useful knowledge through the whole product cycle, I usually responsible for the complete product delivery from zero to ten. During this work we realized how important is to keep the balance between each roles in a product development process, including the act of the product owner. These type of activity is much more about how people use and emphasize their profession and personality in different roles, rather than how we implement different solutions. And this is the part what I like it most.