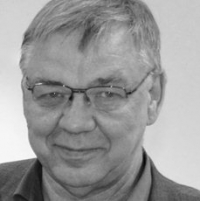 Kurt Nielsen
Certified Scrum Trainer, Scrummaster.dk, Denmark
The Product Owner's Work With Specifications
An introduction to the overall structure of Agile Specifications, the tools the Product Owner can make good use of and the classic pitfalls.
The Product Owner in an agile project, has a very important role to secure that the best possible value is delivered to the stakeholders. He also has the responsibility to keep these stakeholders informed during to the projects to capture any new information that surfaces and allow them to get smarter and help them reprioritize if necessary.
We will present at set of tools that the Product Owner can choose from in this work. Sometimes he needs all of them, sometime a few. A couple of highlights are:
The Story Map, a two dimensional representation of the Product Backlog, that conveys a great overview of what the project is accomplishing.
Extended Kano analysis to separate features into categories: Exiters, Satisfiers, Must Have, Indifferent and Reverse. This helps the Product Owner plan what to give users and customers, and when.
The presentation draws on new concepts like Complexity Science as presented by Dave Snowden and old concepts like quality thinking as presented by William Deming.
Presentation to download: PDF (3,39 MB)
About Kurt Nielsen
Kurt has had 30+ years career of managing and leading software people, projects and companies, participating in advanced software designs. Since 2005 Kurt has worked intensively with Scrum, Agile and Lean and since 2008 when becoming a Certified Scrum Trainer under the Scrum Alliance, Kurt has spent a lot of his time training over 2500 people as ScrumMasters and Product Owners. Kurt holds a Master in Electronic Engineering and has worked as developer, CTO and CEO. His goal is to "provide honest answers and solutions to honest questions" and is known to be an efficient presenter leaving a personal impact on his students, giving them a solid basis for action in their organizations. Presentation are in Danish (Scandinavian), English or German
Today Kurt divides his time between teaching and coaching Scrum, running a small software business with partners and producing world class loudspeakers for music lovers.