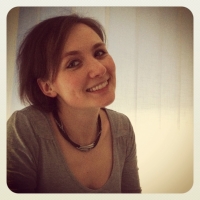 Monika Konieczny
Scrum Master / Project manager, Akamai Technologies, Po­land
Gamified Retrospective – how to use it to become product/customer-centric team and improve communication with Product Owner?
Monika Konieczny graduated from the Faculty of Computer Science in Creating an amazing product which will conquer the world or at least make the customer happy is a huge challenge for the Team and for the Product Owner. Although their goal looks like a common one during each and every sprint tiny but significant differences in the way both parties see the world may cause many troubles. How to make communication between Product Owner and the Team better and more efficient?
Retrospective is one of those magic moments when the team is looking back at the sprint that has just ended. It's time to celebrate all the successes and learn from failures. How to help your team to make the retrospective amazing and very beneficial experience? How to show them the world from Product Owner's perspective so that they can better understand end-user's needs? Adding serious games, funware, grain of gamification may help your team in improving communication, finding creative solutions, thinking out of the box, and making them happier than ever before.
Presentation to download: PDF (7,50 MB)
About Monika Konieczny
Monika Konieczny graduated from the Faculty of Computer Science in Poznań. Monika is a PhD student at the Jagiellonian University in Kraków. In her research she studies broad aspects of the soft project management, especially effective motivation and use of gamification and simulation games to make the team happier :) and more productive. Monika strongly believes in power of fun+passion+ga­mification combined with agile. She works as a Engineering Manager Master at Akamai. Monika is interested in traveling around the world, diving and photography.
Workshops
12.6.2014 – More Fun == More Done → Gamified Agile (morning)
12.6.2014 – More Fun == More Done → Gamified Agile (afternoon)